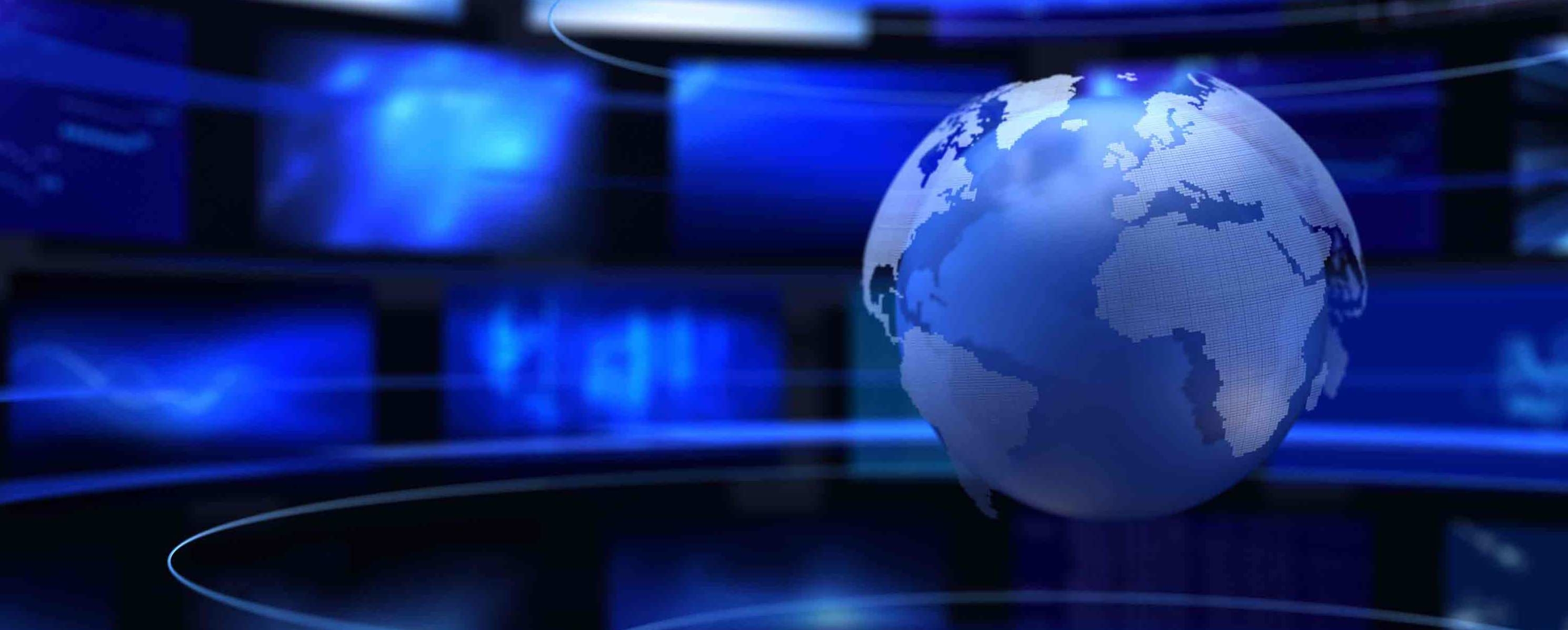 dow jones and aeb
World class compliance
Our Nicole Mantei gives you the inside story of AEB's relationship with American financial news icon Dow Jones and how and why the two combined to offer the industry's most formidable compliance screening solution.
Nicole Mantei, who has a degree in mathematics from the University of Stuttgart, joined AEB in 2004 as developer for technical framework and later worked in trade compliance software. Beginning in 2006, she managed a team in foreign trade products and SAP development before assuming her current role in 2009 as product manager for Trade Compliance Management Solutions. In the Q&A below she talks about AEB's pursuit of a content partner for its compliance screening platform and about the selection of  Dow Jones Risk & Compliance, a unit of the American media giant that is a global provider of third-party risk management and regulatory compliance solutions.
What was the motivation behind AEB's search for a content partner for its compliance platform?
As AEB, we provide a set of Sanctioned Party Lists (SPLs) that mainly cover EU and U.S. requirements and some international lists like UN or World bank. We wanted to be able to produce content for all countries and cover companies if they had a plant someplace like China or Brazil. The main focus and strength of AEB is software, rather than content. So we decided it was time to partner with a company with a deep and reliable pool of content that offered global coverage. 
Why did AEB want to work with Dow Jones?
We are convinced that the best tool in combination with best content will result in the best solution for ensuring compliance.  Dow Jones is THE trustworthy supplier of Compliance & Risk content and has a long-standing background as one of the world's premier news organizations. And at AEB, we have more than 1,500 companies worldwide that right now rely on our performance screening solution.
How do AEB and Dow Jones work together?
AEB is a content integration partner. Dow Jones provides daily updated content packages on their servers. AEB software downloads this content automatically every night and when doing so ensures that the data checks for our partners, customers and clients always consist of the most up-to-date data and information available anywhere. We are very confident that our partnership with Dow Jones serves to ensure this.
Nicole Mantei, AEB Product Manager for Trade Compliance, on what Dow Jones brings to the compliance table. 
If you click the video, a request with your IP address will be transmitted to the provider.
A lot of companies screen the typical U.S. and EU sanction lists that are recommended by the BIS and EU.  Why do they need Dow Jones content?
Screening against SPL is good but there is gap. Sanctions and their regulators generally say that organizations "owned or controlled" by people and firms on sanctions lists are also sanctioned.  
European and U.S. regulatory guidance is more specific - majority ownership by a sanctioned party in the EU, and 50% or greater total ownership by one or more sanctioned parties in the U.S. To close this gap, a lot of companies perform manual research in the commercial register to find out about the ownership structures and to identify, if any of the owners is on a SPL. 
This is manual work burden and often an error prone task can be avoided by using Sanctions Ownership Research (SOR) by Dow Jones. SOR data from Dow Jones Risk & Compliance covers companies owned or controlled by individuals, entities, countries or regions sanctioned by the U.S. Department of the Treasury's Office of Foreign Assets Control (OFAC) and/or the European Union. 
Does Dow Jones cover only SPLs for U.S. and EU?
Many companies have offices and plants all over the world.  AEB, together with Dow Jones, can cover all required lists in all countries you have subsidiaries/export from, so you can be compliant with all relevant countries Sanction Laws. (You can get an online demo here.) 
Mantei elaborates on how AEB and Dow Jones work together.

If you click the video, a request with your IP address will be transmitted to the provider.
What comes next? Has compliance evolved since 9/11 and the rise of the threat of global terrorism?

Right after the terrorist attacks of 9/11, the number of SPLs increased very quickly and to implement a software to automate the name checks was unavoidable. We now have next-generation risk assessment software that includes and goes well beyond classic SPL. 
Modern compliance and risk management also considers issues like money laundering, bribery and corruption. There are also supply chain risks that are not necessarily forbidden by a sanction law but that would negatively affect a company's business and reputation.  For example, today it is a best practice to react to "red flags" in the initial customer contact phase.  
Systems need to ensure that knowledge about critical data on a new customer will be fed into export controls.  And companies also need to perform a due diligence check for new business partners – and that means customers as well as suppliers or partners. 
That is where Dow Jones comes in. They provide risk data packages that help companies uncover lingering risks by compiling comprehensive databases on PEPs, state owned companies and adverse media. That means one solution to cover trade compliance requirements, like SPL, as well as business compliance.
What are best practices to achieve secure processes? Many companies do a lot of manual compliance checks or monthly file checks. How can this screening be automated and ideally performed in real-time? 
Safe processes can be achieved via automation and integration of screening solutions into your CRM and ERP. Every manual step, that requires training of people, organizational guidelines, etc., costs valuable time and only works, if continuous controls and audits are performed. 
With AEB Compliance Screening, you can check against SPLs as well as Dow Jones Content from within your CRM and ERP. This can be achieved via interface programming, which AEB has already done as a standard software plugin e.g. for Salesforce and SAP (ECC 6.0 as well as S/4 HANA). 
So, you can perform checks and process matches directly within SAP or Salesforce without the need for programming. AEB Compliance Screening is one of the very few software solutions that allows for screening against Dow Jones directly from within Salesforce as a plug and play solution.
How can a solid compliance program impact a company's bottom line? 
I often have companies come to me that say they do business in Russia or China and they have to have employees sit down and do research on a potential customer or business partner to identify, if it is controlled or owned by a sanctioned party. 
That is a difficult manual effort that can result in a lot of hours. That cost is saved with a platform like ours where we have a partner like Dow Jones that can provide them with the information they need and without the risk of oversight and error. 
What about security? Can companies use Dow Jones content if they do not want their data to leave the company network? 
If they use AEB software to screen Dow Jones content, the answer is a clear yes. There are two options: If you want to use an on-premise installation of the Screening software, your data stays within your firewall. 
Only the Dow Jones data will be downloaded daily from Dow Jones directly and automatically by the AEB software.  
We will not send your data out to be checked by Dow Jones but will download the Dow Jones content ourselves and ensure the safety of your data.