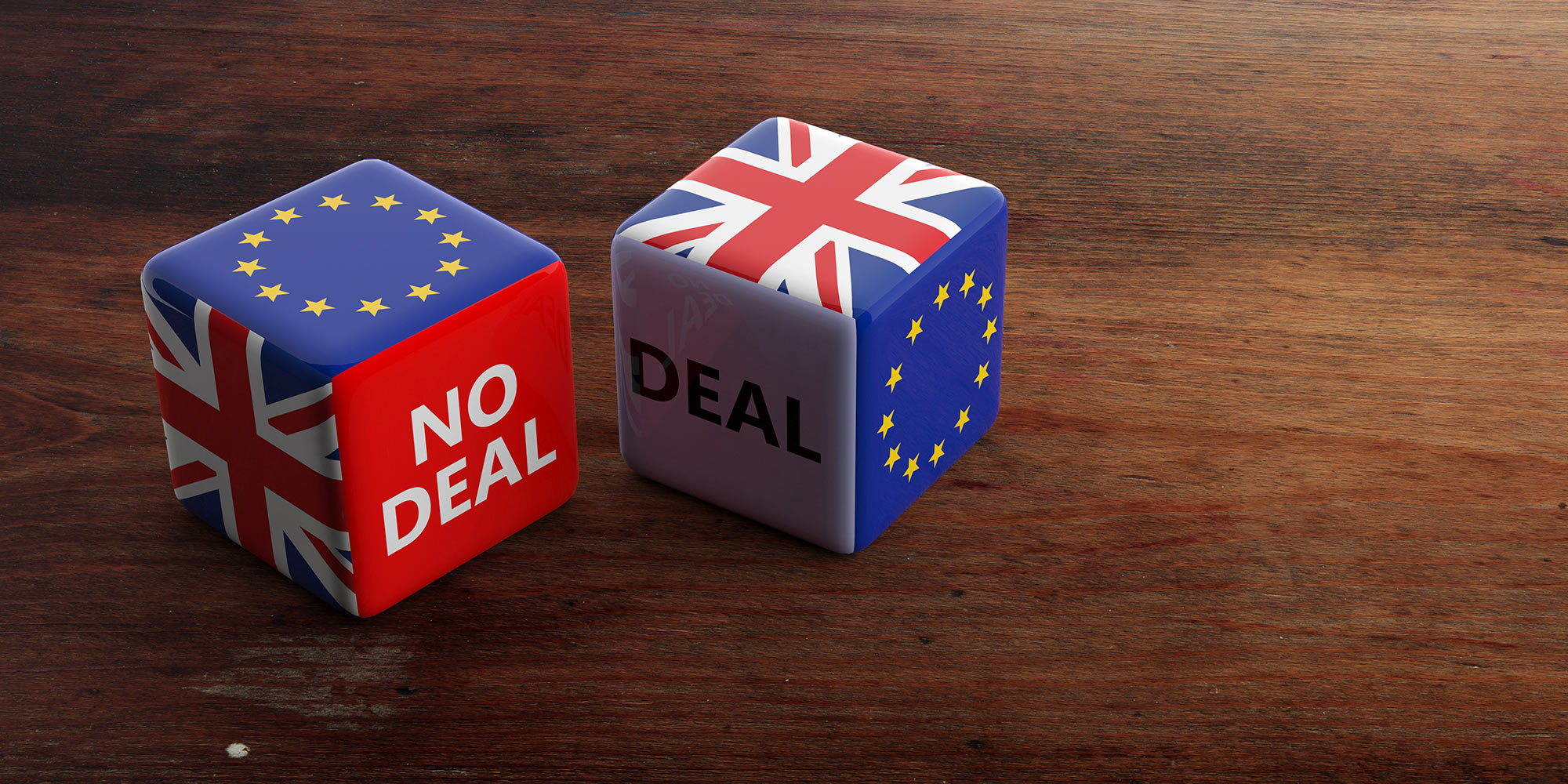 Brexit time to act
UK customs alert: Importing and exporting after the transition period
Companies importing or exporting across UK borders have much to do. Latest UK government announcements in June spell it out and deliver new timeline details.
The month of June was so far in no way inferior to May – in terms of Brexit progress. It was one official notice with important announcements after another following the release of the UK approach to the Northern Ireland Protocol,  the launch of the UK Global Tariff, and various trade discussions. Here a quick summary with focus on what's most relevant for global traders. 
HMRC questionnaire: UK, Northern Ireland, and Ireland 
Changes will take effect after the Brexit transition period. To identify businesses that currently move goods between the UK and Northern Ireland, the UK government launched an online questionnaire on June 11, 2020. 
If your answer is "yes" to one or more of the following questions, your company may be affected: 
Do you move goods between the UK and Northern Ireland?
Do you move goods between the UK and Northern Ireland on behalf of soeone?
Are you based in Northern Ireland and currently receive goods from the UK?
Do you send parcels between the UK and Northern Ireland using Royal Mail or an express operator?
The HMRC questionnaire is available online. It cannot be saved and completed later, so make sure you have all information at hand that you need. Once completed, submit your questionnaire to: hmrctraders@hmrc.gov.uk. 
We highly recommend taking part if your business is affected. The UK government will then keep you posted on further details once available. At this point, only guiding principles are known regarding future movements of goods between the UK and Northern Ireland (and to/from Ireland from there). Operational details like declaration requirements, data sets, or system plans are not available yet. 
The date is set: No extension to the transition period
Much anticipated statements around the transition period were released the next day, on June 12, 2020. Even though it has always been emphasized that there will be no extension, doubt and speculation around the transition period prevailed – until now. 
Second meeting of the Withdrawal Agreement Joint Committee
The first confirmation came as part of the Withdrawal Agreement Joint Committee meeting that took place by videoconference. This meeting was generally for stocktaking regarding previous sessions and commitments. But it also included decisions on amendments to minor errors and omission in the withdrawal agreement. 
And it was the last "formal moment" to extend the transition period. The UK reiterated its decision not to extend and with this, the UK will be independent from the framework of the European Union as of January 1, 2021. 
Go to UK government news story of June 12, 2020 
Statement by the UK Government Minister for Scotland and Scottish Secretary
A separate news story was released the same day, with statements by David Duguid (UK Government Minister for Scotland) and Alister Jack (Scottish Secretary). Both welcomed the earlier formal notification by Michael Gove (Chancellor of the Duchy of Lancaster) during the Withdrawal Agreement Joint Committee meeting, that the UK will neither accept nor seek any extension to the transition period. In their statement, they refer to certainty for Scottish businesses and opportunities, highlighting the fishing industry and maritime environment protection. 
Brexit Tool Kit for Traders
In AEB's tool kit, traders will find all they need to get ready for cross-border trade after the transition period. Supply chain checklists, customs guides, software solutions for exporting, importing, or working with brokers. And much more. 
Schedule for UK changes to importing and exporting 
June 12, 2020 was quite a day. This news release features the most relevant – and tangible – details for traders: The UK government's news release on its accelerated border planning for the end of the transition period with details on specific timelines.
Originally, the UK government announced in February that UK import controls will apply to goods from the EU after December 31, 2020. This was now revised and replaced with a phased schedule to give businesses affected by Covid-19 impacts more time to prepare. 
Importing from the EU – border controls in stages until July 1, 2021
Starting January 1, 2021
All standard goods will be subject to customs tariffs 
Basic customs requirements apply including record-keeping
Traders have up to six months to complete customs declarations
Duty payments may be deferred until the declarations have been made
There will be customs checks on controlled goods such as alcohol and tobacco
Businesses must also consider how to account for VAT on imports
Physical checks on high-risk plans and live animals take place at destination/approved premises
Starting April 1, 2021
Pre-notification requirements and relevant health documentation is required for all POAO products
This includes all products of animal original such as meat, pet food, honey, milks, eggs, etc.
The same requirements apply to all regulated plants and plant products
Starting July 1, 2021
Customs declarations and customs duty payments are required at point of importing
Full requirements for safety and security declarations will be required
SPS commodities will see an increase in physical checks and taking of samples
Checks on animals, plants, and plant products will now take place at UK border control posts
More HMRC funds to support UK customs preparations

HMRC has made additional £50 million grant funds available to support UK businesses with recruitment, training, and IT for managing customs declarations when importing and exporting across UK borders.
The previous £34 million grants fund have already enabled more than 20,000 training courses being held and 15,000 pieces of IT equipment and software being purchased. In total, £84 million have now been made available to help prepare the UK industry for customs procedures after December 31, 2020.
Applications for the new funding can start in July and HMRC will announce further details accordingly.
Both sides agree: EU-UK high-level statement

Another meeting took place just a few days after, on June 15, 2020 – by videoconference. This time, it brought high-level officials together: UK Prime Minister Boris Johnson, President of the European Council Charles Michel, President of the European Commission Ursula von der Leyen, and the President of the European Parliament David Sassoli. 

General stocktaking took place here as well – on ongoing negotiations regarding the future relationship between the UK and the EU. Most important for traders to note is that during this meeting, the EU officially noted the UK's decision not to request an extension to the transition period. 
Other than that, both sides welcomed previously held, constructive discussions but also emphasized that new momentum is now required.  Support was expressed for the plan to intensify talks in July and to create the most conducive conditions for concluding (and ratifying!) a deal before the end of 2020. If possible, this should include, finding an early understanding on the principles underlying any agreement. 
New UK government campaign: Get ready for that, too

Last but not least, a bit of an outlook: POLITICO, a global nonpartisan politics and policy news organization, has given a heads-up on June 17, 2020. It prepares traders for what to expect from the upcoming UK government information campaign. 
The article refers to a document that sets out the UK government's communications plan, as well as polls and government data that shows majority of businesses (and UK adults!) largely unprepared. And as last year's government campaign "Get ready for Brexit" was criticized by the National Audit Office, the new approach was developed with support from behavioral experts. 
The news platform alerts that we should expect a "shock and awe" initiative – the most important government campaign this year. It may run as far as May 2021 and will be launched in four communication phases: 
From July 2020: Warnings about not taking action 
From September 2020: Shock and awe approach 
From December 2020: Focus on avoiding losses
From January 2021: Focus on new opportunities
This campaign is reported to part of the £4.5 million advertising deal between the UK government and the media agency MullenLowe London, who also worked on communication around the Coronavirus pandemic.
Well, let us hope it helps. 
Not that AEB readers need it – they are well aware about what to do. And when you are ready to discuss your customs software needs, just get in touch with us. 
Get started with UK Import Filing software
Get started with UK Export Filing software
Get started with Customs Broker Integration software