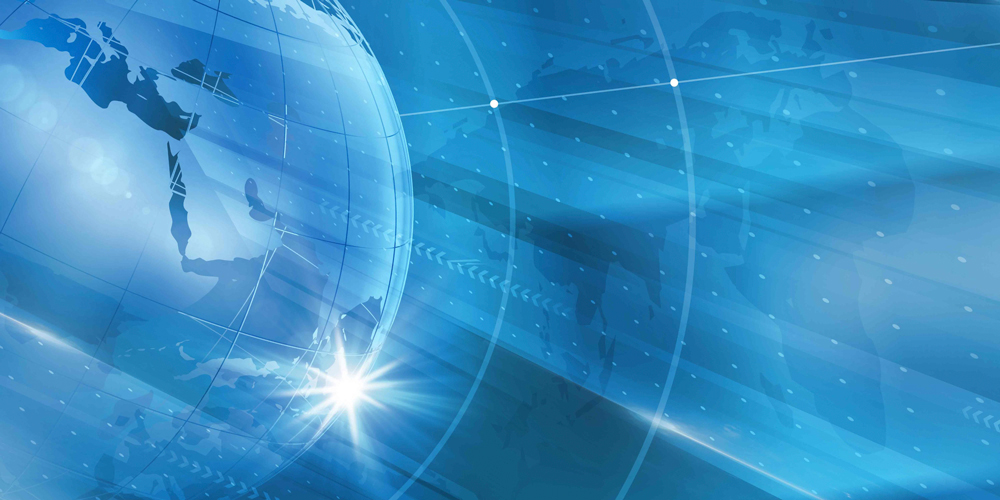 AEB News Brief
The AEB News Brief
Trending today: At best they can be costly, at worst they can lead to the total demise of a business. Here are the seven most common supply chain errors.
Welcome to the AEB news brief. It's our regular update on news and events going on in the world of supply chain, global trade and logistics. You can find the brief by following our pages on Facebook, Twitter and LinkedIn.
Across all industries, countries, and businesses of all sizes, the same supply chain mistakes are made day in, day out. At best they can be costly, at worst they can lead to the total demise of a business. The larger an industry grows, the easier it is for mistakes to be made. The supply chain industry, estimated at $1.3 trillion and growing, is certainly no exception. Here are the seven most common supply chain errors. (Co-Founder) 

We already know the nastiness the coronavirus wreaks on a body; we're about to find out how much damage it does to the global economy. We get a hard lesson in supply-chain disruption every once in awhile with the odd earthquake, factory fire or port strike. (The launch of Boeing's 787 Dreamliner was particularly instructive). But the coronavirus is a different scale of shock. By most accounts, the carnage will be substantial and indiscriminate—laying low giants like Apple and mom-and-pop trinket shops in turn. (Bloomberg Business Week) 

New technology such as AI, Big Data and machine learning is making life easier for industry executives as an ever-increasing number of companies begin to digitize their offerings. In order to stay ahead in a dynamic and continuously evolving industry, businesses must trial technology to increase efficiency. The technology giants, IBM Watson, understands the challenge that supply chains face. (Supply Chain Digital)

Food supply chains are long, complicated processes that get edibles from farms to the dinner table. Many individuals, companies and countries are involved in ensuring that a wide variety of food is available worldwide. With so many links in the chain, however, a lot of inventory and communications end up getting lost along the way — despite the implementation of modern technology and systems. Blockchain is here to fix those communication problems. Acting as a record keeper for multiple industries, it can keep track of everything and make sure the system flows correctly at all times. (Supply Chain Brain)
Now that the IMO 2020 fuel sulfur regulation is firmly in place – with new discussions about what to do next to reduce greenhouse gas emissions from ocean cargo shipping – carriers are back on their heels. "The environmental profile of shipping companies is critical today for a host of interconnected reasons including social responsibility, shipper requirements, long-term business planning, regulatory certainty, and operational safety," notes John Butler, President and CEO of the World Shipping Council. (Supply Chain Management Review)
AEB Customs Management
End-to-end IT integration.  Smart automation. Save valuable resources. Easy integration of your customs brokers worldwide. All with a smart solution for classifying your master product data.
Starbucks' CEO Kevin Johnson has announced a multi-decade commitment to transform the retailer into a resource-positive company, which gives more than it takes from the planet. The plan includes science-based preliminary targets for the reduction of carbon emissions, water use and waste by 2030, and outlined five strategies the company has identified to move toward them. "As we approach the 50th anniversary of Starbucks in 2021, we are looking ahead with a heightened sense of urgency and conviction that we must challenge ourselves, think bigger and do much more in partnership with others to take care of the planet we share," Johnson said. (RISNEWS)

Home improvements chain retailer Lowe's Cos. Inc. is investing $1.7 billion over the next five years to modernize its supply chain with digital technology. Lowe's is overhauling its ecommerce platform and adding in some new B2B ecommerce tools for procurement managers. Late last month, Lowe's, which generates annual ecommerce sales of about $4 billion, including B2B and retail sales, began integrating its ecommerce system with Yardi Systems Inc., a large software applications-development company for asset and property management. (digitalcommerce360)
More than half of chief executives in an annual survey by PwC expect a slowdown in global economic growth this year, in marked contrast to the confidence that has lifted stock markets. The survey, published last week ahead of the World Economic Forum annual meeting in Davos, found 53% of CEOs around the world forecast the rate of global growth will fall, compared with 29% the year before, the highest level of pessimism since the accounting firm began asking the question in 2012. Meanwhile shares of many major companies are hovering near record highs, amid a thawing in U.S.-China trade tensions. A recent Deutsche Bank report said investors, betting on a bounce in global growth, now have the greatest exposure to equities in two years. (Economic Times - Auto)
China's annual sales of heavy-duty trucks in 2019 hit a fresh record of 1.17 million units, up 2 percent year on year, data from an auto industry data provider showed. In December, around 90,000 heavy trucks were sold, up 9 percent year on year, exceeding industrial expectations, according to a report from cvworld.cn. The sales rose for six consecutive months in the second half, while October witnessed a 14.1-percent growth, the highest in the whole year. (Xinhua)
Export Controls
Want to thrive in the global marketplace? You need to understand and manage applicable bans and restrictions. Check your export transactions against the laws and regulations. Less risk and optimized export control processes.
This holiday season had all the makings of a logistical nightmare. Thanksgiving fell late, shortening the number of days carriers would have to ship an unprecedented number of packages. The last time the season was so short, in 2013, United Parcel Service Inc. failed to deliver orders from Amazon.com Inc. and others by Christmas, forcing the sellers to dole out gift cards and refunds. In the years since, UPS and rival FedEx Corp. have spent billions of dollars to upgrade their networks. This was a chance to prove it had paid off, but it was also a key test for the internal logistics arm that Amazon has been expanding with gusto since that fateful 2013 holiday season. (Bloomberg)
Apple Inc is trying to change the way electronics are recycled with a robot that disassembles its iPhone so that minerals can be recovered and reused, while acknowledging rising global demand for electronics means new mines will still be needed. The Cupertino, California-based company says the robot is part of its plan to become a "closed-loop" manufacturer that does not rely on the mining industry, an aggressive goal that some industry analysts have said is impossible. (Reuters)

German OEM Daimler Buses enters the new year looking to develop a new business model: directly producing spare parts in-house for customers via 3D printing. Components produced by the process also called additive manufacturing currently come from external providers and meet specified quality standards, including those related to status of being a genuine part for the group's Mercedes-Benz and Setra brands. Daimler wants to transfer that work in-house for customers. "The objective is to reorganize the value-added chain of the individual production areas and to derive a new business model from it," the company said. (Automotive Logistics) 

The United States' trade war with China is far from over, according to Janet Yellen, who is warning thatunresolved tensions over technology could divide the world and slow the development of artificial intelligence and 5G. The former chair of the Federal Reserve said Monday at the Asian Financial Forum that the "phase one" trade deal agreement struck by Washington and Beijing and due to be signed this week will leave tariffs on hundreds of billions of dollars of Chinese goods in place. And it doesn't remove the "more troublesome" risk of conflict over emerging technologies, she warned. (CNN Business)

The U.S. Postal Service said it will award an expected $6 billion in contracts for the next-generation mail truck later this year. The agency is providing only the scantest details but in late December asked up to four separate company teams for contract proposals to build the new truck. Each of the teams previously has provided prototype vehicles to the Postal Service for evaluation. The post office now uses about 140,000 Grumman Long Life Vehicles for its main delivery service. Manufactured from 1987 through 1994, they need to be replaced. A 2014 audit from the office of the USPS inspector general found that the current fleet can only meet the delivery needs of the agency through the 2017 fiscal year. (Trucks.com)