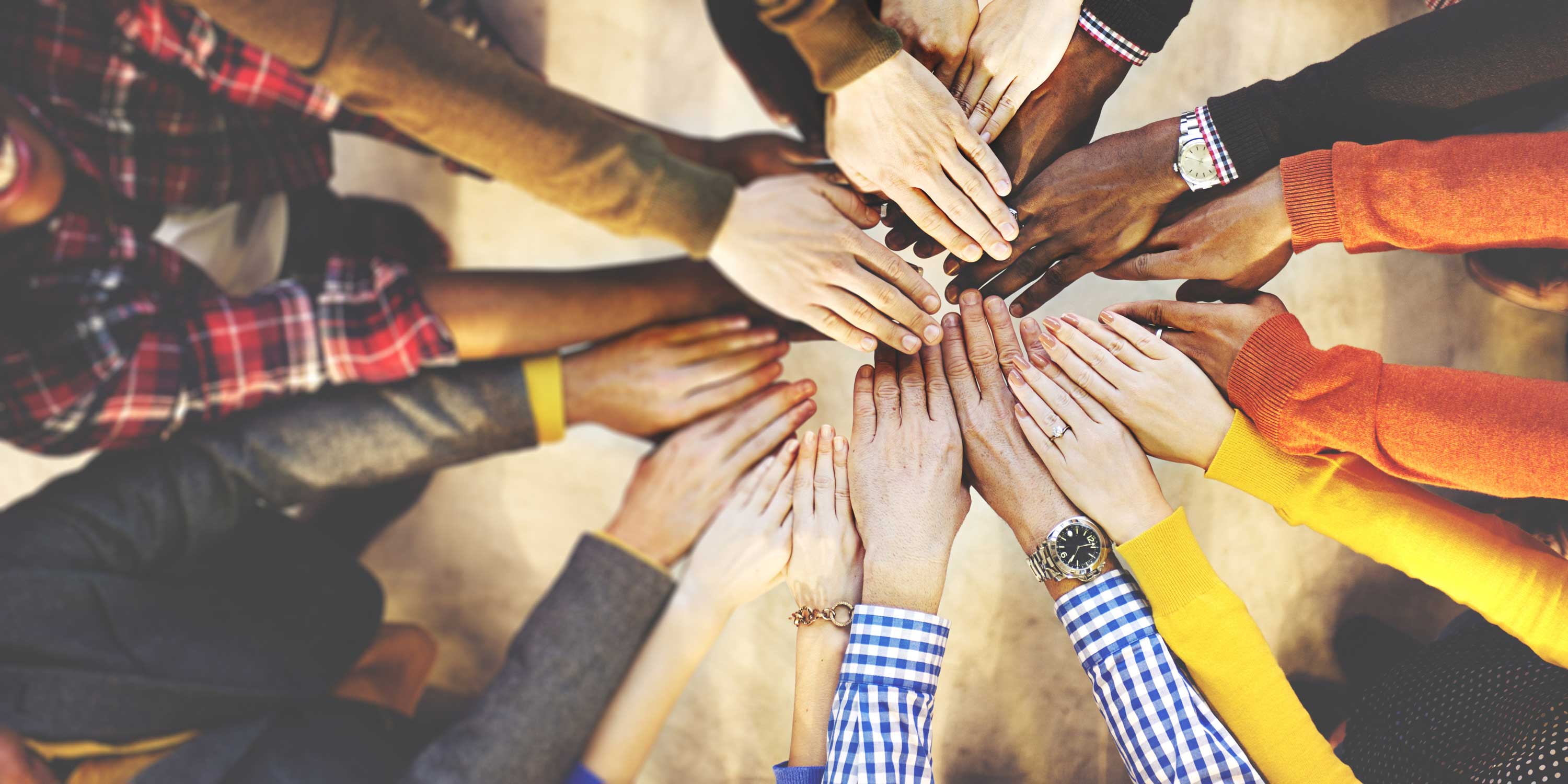 2020 industry report
Visibility report: Supply chain collaboration and risk management payoff
A new 2020 visibility report highlights the importance of risk management and supply chain collaboration in the context of Brexit, covid-19, and trade wars.
Why it's worth a look: New supply chain visibility insights
Supply chain visibility is crucial – that is nothing new. Here in this magazine, Ted Roth, General Manager of AEB Sweden has been preaching on the topic for some time. For example, on the relevance of visibility in combination with business intelligence as key ingredient for supply chain success. 
But the "Supply Chain Visibility Report 2020" recently released by EFT is new. And this new report delivers some interesting insights for supply chain managers. Especially, as it factors in the following market drivers:  
Brexit
Covid-19
Tariff wars
For this report, 442 supply chain professionals across the globe have been surveyed. Of these, 42% are from North America, 31% from Europe, and 27% from Asia. Respondents represent businesses of various sizes across a broad range of sectors. This makes the insights highly relevant for AEB readers across regions and sectors.
While the full report focuses on the overall key facts around visibility, technology, risk management, and the future, this article will shed more light on two areas of particular interest:
Collaboration: When asked about the biggest barrier to end-to-end visibility in logistics, survey respondents agree on "lack of industry collaboration" as the top hurdle. By far – with just under 40%. After this, "too challenging and complicated" comes in with just under 20% and "no perceived return on investment" with just under 15%. 
Risk management: Shedding light on status quo of overall supply chain risk management processes, this part of the report also looks at the impact of trade wars and tariffs. The area of risk management in supply chains is of special importance in light of the latest market developments (listed above) that this report considers.
The following two chapters deliver details and tips on latest findings for these two areas in the context of visibility as vital foundation for supply chain success. 
Visibility: What's holding up supply chain collaboration?
In short, it's that "trust thing" again. This was also one of the key findings of another 2020 supply chain report – titled "Supply Chain 2020: Retail strategies to win from first to final mile" and released last year by RWRC Connect. 
It includes three noteworthy quotes from Geoff Taylor, General Manager of AEB UK, in the context of trust and collaboration in retail supply chains: 
"Retailers can only unlock the full potential of supply chain collaboration if partnerships are based on trust and data sharing. [To help establish trust,] various supply chain standards and international accreditation programs, like the Authorized Economic Operator, can help retailers define and commit to common collaboration values."
"Integrating systems or deploying overarching visibility and collaboration solutions to connect all partners and share relevant data along the supply chain is a basic prerequisite for collaboration in retail to deliver sustainable value and increase margins." 
"Operating supply chain silos, together with the lack of system and partner integration, present key obstacles for retailers; get this right and reap the benefits of innovations in this constantly evolving sector."
And even though these quotes are from a retail-specific 2020 report, they very much apply to all other industries, too. Especially manufacturing sectors. The new 2020 visibility report, which confirms these quotes, too, finds manufacturers ranking behind logistics service providers (LSP) in all categories of the analyses. 
Collaboration always involves "sharing"
In international supply chains, sharing refers to exchanging physical goods, paperwork, intangible services, and digital data from procurement to fulfilment. It involves many partners including suppliers, customers, service providers, and carriers. For many industry sectors, it also involves a complex structure of supplier tiers.

The 2020 visibility report agrees with the quotes from above: "Fragmentation leads to disruption," it finds in this context. And visibility here is not just mentioned in reference to supply chain efficiency. Transparency is also about accountability. 
As an example, the supply chain program "Cotton LEADS" in the textile industry is cited, an initiative supported by many key players in the market. This gives hope for improvements in this area. Because sharing, particularly that of data, has long held back supply chain collaboration and visibility. 
Perceived technical difficulties, security concerns, conflict of standards, competition aspects, are all some of the popular excuses. The new report by EFT delivers many numbers to prove the benefits and value for all supply chain partners. Let's all be honest and agree that we don' even need this new proof. 
We've had proof of value for some time now. But more and more programs bringing key players in various sectors together to agree on (data) standards is very helpful indeed. Together with advances in technology and much more flexible options for establishing integrated supply chain networks, this delivers good foundations for everyone to catch up. 
If you would like four practical tips on data integration for supply chain visibility, take a look at this article by Ted Roth. The hands-on advice also considers the important aspect of customer satisfaction and the customer's pivotal role in transforming sectors:
Supply chain risk management: How visibility helps
So supply chain visibility is essential or meeting customer demand, keeping up with competition, and operating efficient networks. And collaboration among all partners and supplier tiers forms the foundations for visibility. The complexity involved in successfully establishing and managing visibility in this environment is immense. This brings us to risks. 
And it's quite clear that this environment alone brings along a good set of risks inherently. The longer the supply chain, the more borders to cross and more partners to involve, the greater the risk. It's basic math. As is the impact of visibility on risks: the more you see, the more you know, the better and faster you can act and plan. It's a vital part of risk mitigation. But it's not just about supply chain-internal risks – as complex as they may be. 
Supply chain networks are no isolated or independent ecosystems. They are the motor of the world's economies and subject to much wider impacts than just those within. That's why this new 2020 visibility report is a timely reminder. More and more events that are out of the control of supply chain partners have added greatly to the existing challenge around supply chain risks over recent years. 
Below you can find more information on the three market impacts that have been considered in the new 2020 visibility report: Brexit, trade wars and tariffs, and covid-19. But, the key takeaway for supply chain managers from the risk management chapter of the report is this: 
Both manufacturers and LSP have some work to do to improve. But, the call out is louder to manufacturers, as LSP are further ahead in all categories of the new supply chain visibility report as previously mentioned. 
While the difference in the area of risk management is just one point, it is more significant in other areas which also pay into supply chain risk mitigation. It's time for manufacturers to break down hurdles and catch up.  
As products and supply chain networks get more complex and the pace of significant events in global markets is accelerating, visibility and integration has become more important than ever to act and react to changes, protect supply chains, and mitigate existing and new risks as they arise.
Brexit and its impact on supply chain risk management
Supply chain managers have had to manage uncertainty under Brexit for going on four years now. And the Brexit Transition Period is not even over yet. The uncertainty alone has prompted risks to skyrocket, causing frantic reviews of existing and alternative product component set-ups and global supplier networks. 

But also the few facts known at this point have added both costs and risks to UK, EU, and in fact global supply chains: These include customs procedures for imports and exports across UK borders starting January 2021. And changes from EU to UK sanctions regimes for all UK export control measures and compliance requirements.
Companies in affected markets are not done with their preparations yet. On the contrary (and shockingly), some still have not even started. Risks deriving from changes under Brexit will stay with supply chain managers across markets for the foreseeable future. And not just until the transition period has ended. Far beyond this. 
While many changes will take effect straight away, various others will continue to reflect in impacts through uncertainty for some time. The area of trade agreements is a good example: It will be a good while until these are fully wrapped up with all key UK trading partners. 
If you are looking for official trader notifications around Brexit or need help with your preparations, you can find links to notices, checklists, customs guides, and more in our Brexit tool kit:   
Covid-19 and its impact on supply chain risk management
In many ways from a supply chain perspective, developments under the covid-19 pandemic bear similarities to the devastating impacts of past disasters such as the events of 9-11 in 2002, the Indian ocean tsunami in 2004, or the volcanic eruption in Iceland in 2010. Supply chains were stopped or disrupted, and new ones, especially humanitarian relief-related, experienced tremendous growth and great pressure to rush supplies to those in need. 

But the scope of devastation covid-19 has thus far brought to global economies, is new for all. The new 2020 visibility report highlights the tiered structure of modern supply chains in this context. The impacts on markets from covid-19 measures have further exposed the critical vulnerability of such fragmented supply chain networks. 
Gaps in inter-connectedness and transparency often characterize tiered structures, which in turn also presents obstacles for risk mitigation. Much of this is based on the unwillingness to share data or take part in more rigorous vetting procedures. 
Tier 1 and 2 organizations often claim supply chain proprietary as reason to be exempt from such collaborative measures. This interdependency between tiered suppliers hinders the ability at manufacturer-level to properly identify and account for risks. 
Under covid-19 developments especially, this resulted in bullwhip effects cascading across industry verticals. It further emphasizes the urgency for manufacturers and all tiers of suppliers involved to break down obstacles that prevent integrated visibility and collaboration. 
For some inspiration on where to start, here are some examples of award-winning supply chains and tips:
What about visibility? Supply chain performance and resilience
Trade wars and tariff and their impact on supply chain risk management
From an impact perspective, a trade war is not a single disruptive supply chain event. It's a series of back and forth events that comes with collateral damage from customs duties, market tensions, and overall uncertainty. It has major impacts on everyday operation, supply chain networks, and on profits for all parties involved.

The most famous of recent trade wars is, of course, the US-China one – it's also the one cited in the new report. While it started a while back, its consequences for international supply chains stretch into 2020. It all came about when US president Trump announced that he would levy sharp tariffs on steel and aluminum imports, and in fact did so. It led to several trade conflicts across regions and a series of retaliatory measures with global impacts. 
For supply chains these developments resulted in immediate and long-lasting disruptions. These drive further complexity and volatility across the LSP industry. And for manufacturers it means considering an overhaul of supply chains: Prioritizing flexibility in selecting alternative suppliers and production locations in addition to compensating additional impacts from customs duties. 
Supply chain visibility, of course, does not make customs duties go away. But it's the foundation for an integrated supply chain network. And if disruptions occur, it enables to act fast and implement measures to react to shifting requirements. Transparency over events but also over options make visibility vital for minimizing the intertwined economic effects of global trade wars.
The integration-bonus
For supply chain integration levels this means: The higher the better. For example: 
The more carriers a manufacturer is connected to, the better is their overview of available options and involved costs for different trade lanes. 
And the faster they can switch to meet new requirements without impact on operation. The same applies to other supply chain partners. 
But it also applies to processes. Integrating key processes and making them visible along the supply chain delivers similar value. In the context of trade wars, this refers especially to cross-border workflows, i.e. integrated broker exchanges, import, export, and other customs procedures with economic impact. 
If alternative suppliers are engaged at short notice and flexible customs solutions are in place, businesses can manage involved processes and costs much more to their advantage. Here some examples of such solutions:  
Multi-country Import Filing  Multi-country Export Filing  Customs Broker Integration
Supply chain visibility and risk management solutions
We hope these findings from the new 2020 visibility report delivered some useful insights and impulses. If you need support with establishing integrated and IT-supported supply chain visibility, collaboration, and risk management, please give us a call. Or check out the solutions below that represent good areas to start with. 
Automation and integration of supply chain partners and key global trade and logistics processes is essential to survive transforming markets within increasingly volatile environments. 
That is the good thing about all of this: It may be an old problem with added challenges, but the technological options available today certainly simplify things. Some of the issues involved are straightforward to resolve – with good benefits and return on investment for all supply chain partners. Not all of it is complicated. Take a look. 
Carrier Connect




Product details >
Customs Broker Integration
Product details >
Monitoring & Alerting




Product details >
Risk Assessment




Product details >