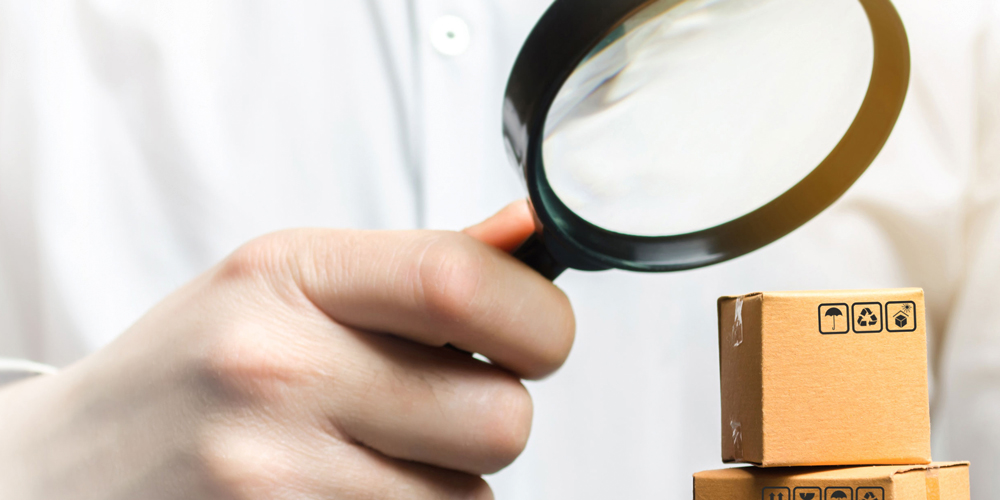 WCO policy
Coronavirus WCO customs measures: Country overviews and postal traffic
The World Customs Organization (WCO) released Coronavirus-related measures. An overview of provisions for postal traffic and export restrictions by country.
It's a great challenge to manage humanitarian deliveries across the globe in the middle of a disaster. Often involved goods such as foodstuffs, medication, medical equipment, vehicles and telecommunications are subject to highly regulated cross-border rules. 
It's hard enough for established businesses to navigate these regulatory landscapes while delivering on-time supply chain performance but for donors of humanitarian materials, this challenge is amplified. 
Very often, they are not familiar with involved procedures and local rules. Paired with the critical need for speed in delivering humanitarian supplies to areas of greatest need in times of disasters, meeting the challenge can seem like an impossible feat. 
And in the middle of these critical cross-border supply chains, customs authorities play a key role. They facilitate the smooth flow of goods for humanitarian aid across borders. To date, the World Customs Organization (WCO) represents 183 customs administrations across the globe. Together, these administrations process approximately 98% of the world's trade. 
The WCO recognizes the vital importance of its position in cross-border humanitarian supply chains and delivers various instruments and tools to accommodate expeditious movements of emergency supplies. It works closely with its WCO members, the UN Office for the Coordination of Humanitarian Affairs, and the International Federation of Red Cross and Red Crescent Societies.
Go to WCO national disaster policy
Go to UN Office for the Coordination of Humanitarian Affairs
Go to International Federation of Red Cross and Red Crescent Societies
Measures by the World Customs Organization (WCO) to support global supply chains during the Coronavirus crisis are based on the following declarations by the World Health Organization (WHO): 

January 30, 2020: The outbreak of Coronavirus constitutes a public health emergency of international concern (PHEIC)
March 11, 2020: The Coronavirus disease is characterized as a pandemic
As countries around the globe are facing this pandemic, a dramatic increase in cross-border movements of relief goods such as supplies, medicines, and medical equipment has been expected by WCO following the Q1 WHO announcements. And as further noted by the WHO in its February 29, 2020 updated recommendations for international traffic in relation to the Coronavirus outbreak, "… restrictions may interrupt needed aid and technical support, may disrupt businesses, and may have negative social and economic effects on the affected countries."  

With this, it is the WCO's and its members' mission to facilitate not only relief goods but goods in general that help minimize the overall impact of Coronavirus on global economies and societies. A number of tools has been made available to WCO members so they can address the various Coronavirus-related challenges that they (and their stakeholders) are facing worldwide.
The WCO also strongly urges customs administrations across the globe to establish a coordinated and proactive approach with all concerned agencies - on international and national level - to ensure the integrity and continued facilitation of global supply chains.
Go to WCO overview of Coronavirus instruments, tools, initiatives and databases 
WCO overview of export restrictions by country
A highly useful overview has been made available by WCO. It consolidates lists of national legislation alphabetically by country for those nations that have adopted temporary export restrictions on certain categories of critical medical supplies in response to Coronavirus. 

While this list delivers great value to traders around the globe, it is important to note that it is not exhaustive and subject to regular updates in line with official information provided by the listed countries.
Go to WCO overview of Coronavirus-related export restrictions by country
Following the Coronavirus impact on the aviation industry worldwide, large volumes of international mail shipments had to change modes of transport: From air to sea, road, and rail. 

This need to reroute postal traffic has resulted in customs authorities at various borders being presented with documentation for postal deliveries that was intended for other modes of transport. 
The WCO therefore encouraged customs administrations across the globe to be flexible and accept postal shipments with any of the accompanying, legitimate documentation by the Universal Postal Union (UPU) such as, for example: 
CN 37 (for surface mail)
CN 38 (for airmail)
CN 41 (for surface airlifted mail) 
In this context, a joint letter was released by the WCO and the UPU in April informing their respective members about the actions taken in response to the Coronavirus outbreak. WCO and UPU emphasize that coordination between customs administrations and designated postal operators (DOs) is critical to the continued facilitation of the global postal supply chain, and to mitigating the outbreak's overall impact on our societies.
In addition to the provisions for postal items contained in the WCO's Revised Kyoto Convention (RKC), the UPU Convention and its regulations preserve the freedom-of-transit principle for international postal items. Given that the RKC does not preclude customs administrations from conducting necessary controls, WCO members were urged to facilitate international postal traffic procedures. 
This includes due consideration of the RKC recommendation that customs shall accept as the goods transit declaration any commercial or transport document for the consignment concerned that meets all customs requirements (Recommended Practice 6, Chapter 1, Specific Annex E).
Go to WCO and UPU joint announcement published on April 21, 2020