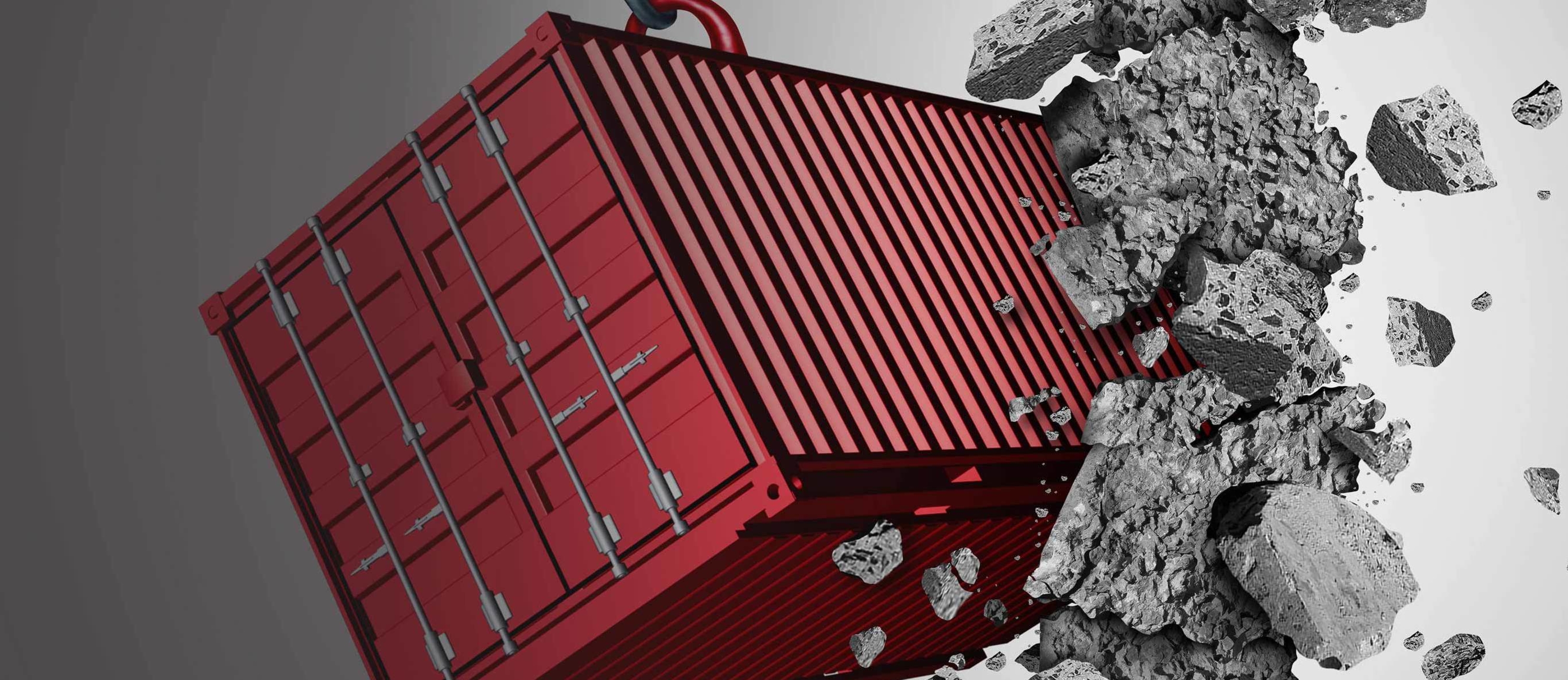 AEB smashes the status quo
Changing the game in global trade
A new and evolving AEB platform aims to make trading easier and less expensive while allowing businesses to break down borders and enter new markets faster than ever before.
There are probably few pages left unstamped in the passport of our Mark Brannan.
AEB's International Business Development Director has been spanning the globe in the past year in search of customs brokers to include in a new network aimed, in part, at changing the way global trades are conducted.
His latest stop was in Shanghai, where he met with a handful of brokers, examining their businesses for a variety of criteria AEB is seeking in its new partners, or so-called trusted brokers.
The new and growing platform allows trading companies to work through AEB's network to trade from where they are based into 18 countries where we have identified and partnered with brokers that meet a demanding set of qualifications. 
These countries include, Belgium, Canada, China, Czech Republic, Denmark, France, Germany, Italy, Luxembourg, Netherlands, Norway, Poland, Portugal, Spain, Sweden, Switzerland, the UK and US.
Brannan plans to grow that number to 30 by the end of 2020.

In the process, traders using the new AEB platform cut costs, save labor, eliminate trading complexities, are ensured of trading expertise, and take a step toward digitizing their processes as AEB's software solutions automate much of what is done to send a package from New York to Rotterdam, China to Poland or Toronto to Berlin. (You can get a free demo here.)
''At some point international trade has to be easy,'' said Brannan. ''A fashion retailer who wants to send their products from Shanghai to Chicago and some point beyond just wants to get it done. They don't need to be expert in how it gets done. ''
There in lies the importance of Brannan's travel itinerary. His effort to find and partner with brokers in key markets will mean that the AEB broker network will be able to get it done so traders don't have to.
That means when companies that trade sign an agreement with AEB they can count on us to get their shipments to their destinations without doing much more than flipping open their laptop.
''In the old days the trader would need a broker in all the places they wanted to do business,'' Brannan said. ''There would be emails and PDFs going back and forth and a lot of people interacting with each other to move product or enter data.
''Now they just need a single interface with AEB. We do all the rest. They do no legwork. They do not need to understand customs. They do not need to negotiate with brokers. We do all of that. They just need to have a relationship with AEB. That's it.''
Claire Umney, strategic initiatives director at AEB, said the criteria used to add brokers is exacting. The brokers  will need:
An extensive reach in their own countries so that they can cover all ports and airports where traders will send shipments.
A high degree of technical capability to adapt and interface with AEB's software platform, which will automate much of the trading process.
The ability to communicate in multiple languages, especially in English.
And financial stability, so that they can be counted on to be there when traders need to do business.
Umney is one of many who have tagged the new approach to trading as disruptive in an industry where emails and the faxing documents is still standard for many.
''It's quite exciting because much of what we will be doing will literally be shaped by our customers,'' she said.
''This approach will allow many businesses to move into new markets easily when in the past it would have taken a long time to understand what was needed for them to grow in that direction. We're opening a door to new markets that they might not otherwise have seen open.''
To learn more about AEB's work you can check out our page on Customs Broker Integration, where we detail how we can digitalize and automate the customs process, expanding visibility for customs declarations, lower broker fees, and monitor broker quality.
''This broker network that Mark is pursuing is a game changer in our industry,'' said AEB Managing Director Markus Meissner. "If you cannot call this disruptive, I do not know what is.
''Businesses can do business in places where they could not in the past and in ways they had not expected. It allows an an e-commerce company to sell directly - even at normal volume - at a competitive price. That means we can provide a customer experience as if the goods were sent locally. And all of this while they move forward with digitization.''