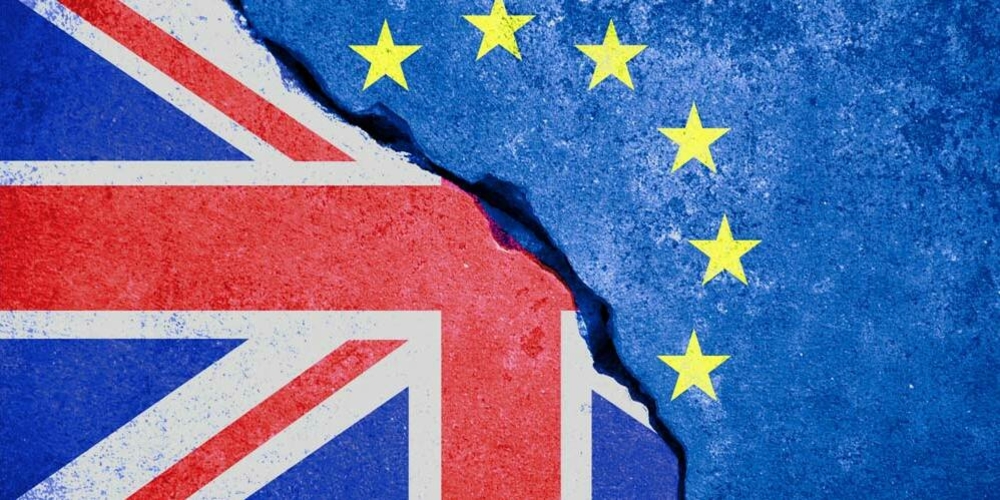 What's your best move now?
EU, UK talk post-Brexit trade
After years of political wrangling, the EU and UK will get down to the business of determining what trade between the two will look like in the post-Brexit world.
LONDON (AEB) - Teams of negotiators from both sides will descend upon Brussels this week to start ironing out their differences over topics like financial services, fishing and how carriers filled with goods will cross borders.
The talks are to take place every month at least until an agreement is reached. At issue is whether the discussions will yield the trade environment Brexit's champions expected after years of struggle that ultimately brought Boris Johnson into power in Britain and cost former prime minister Theresa May her job. 
The UK's exit from the EU came more than three-and-a-half years after British voters approved the so-called Brexit referendum in a June 2016 referendum.
Brexit has been a political football since its beginning and has been the subject of what has seemed like an endless string of missed exit dates and milestones that convinced many it would never happen.
But while Johnson pushed the final bill through Parliament and got Britain to exit from the EU, February 1, it  also marked the beginning of an 11-month, post-Brexit negotiation phase aimed at striking deals on trade and security and a plethora of other areas before the end of the year.
"It will be interesting to see what steps companies will take over the coming months in preparation for the end of the transitional period,'' said Claire Umney, strategic initiatives director at AEB. "There may still be a lot of companies that hedge their bets and wait until they know for sure whether the period will be extended or even to see what agreements might be negotiated between the UK and the EU.''

But her advice to all of them is not to wait but to act now to ensure customs compliance.
 "If they have been switched on, they understand that customs filing will be required when moving goods across UK borders at the end of the transitional period,'' she said, adding that she believes an extension is unlikely.
You can find help and insight for your Brexit decision making in our Brexit toolkit. It's loaded with all you need to know to navigate your way through any outcome. Among its features, the toolkit has a Brexit checklist, solutions for automating cross-border processes, and advice for filing customs declarations for first-timers.
A top EU official told the London-based Mirror recently that the no-deal scenario remained a "distinct possibility" at the end of December 2020 if the two sides fail to strike a trade deal before then.
Stefaan de Rynck, senior aide to Michel Barnier, Brussels' chief negotiator, said: "It is [an outcome] that we will try to avoid, just like we tried to avoid it in the past, but not at any price.
"So it could well be there is a no deal in January 2021 in case we don't reach a common ground."
Some important facts to remember during the transition period, which starts February 1:
The UK is not a member of the EU anymore and so no longer a party to the EU's trade agreements.

The European Commission has asked partner states of the EU  to treat the UK as an EU member during the transition period, though there is no agreement on this yet and so there is uncertainty around what each state will do.

For traders, this means goods may lose their EU originating status or have to be recalculated. That means long-term supplier's declarations for goods originating in the UK should be withdrawn.

Some of the EU's free trade members have indicated that they will continue to accept goods of British origin as EU goods during the transition period. This would require an assessment of the relevant agreements between the UK and these states.

As a company, you are expected to react quickly to changes in the legal framework and adjust the preferential evaluation of your goods or primary materials originating in 'GB'. 

AEB's Origin & Preferences

 provides you with options that allow you to react accordingly and remain legally compliant.
Frans Kok, general manager of AEB Asia Pacific, said he sees zero risk of a hard Brexit now.

''There are still open issues in what this trade agreement will look like, but I don't think there is any political will to go back to the drawing board now.''
He said Asian markets are unlikely to feel much from the change.
''It hardly makes the news here,'' he said. ''The impact of the US-China issues is much bigger than Brexit.''
AEB Customs Management is AEB's central platform for managing customs processes. Its end-to-end IT integration and smart automation allow companies to accelerate customs processes and save valuable resources.
The software also helps companies take advantage of free trade agreements, making products more competitive. And all that on the foundation of a smart solution for classifying master product data.
Companies gain by having complete transparency of customs processes in a single, secure, and automated solution. Automating customs processes will drive efficiency and compliance, while delivering the desired savings and avoiding collateral damages through border delays and incorrect duty payments.
This not only applies to self-managed Export Filing  but also to the available outsourced customs services.
Customs Broker Integration is key to success because system-integrated collaboration with brokers is significantly cheaper, faster, and more secure than traditional paper-based processes.