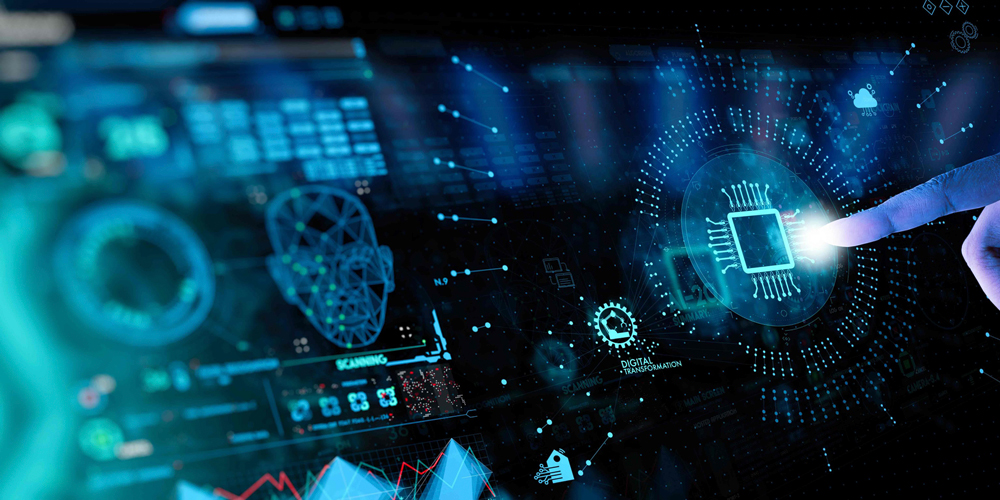 future of supply chains
Rise of the machine
As technology advances and consumers become even more demanding - and particular about who they do business with - the pressure is on the closely-regulated supply chain to be leaner and greener. Our Geoff Taylor explains.
The speed and complexity with which today's world is changing is positively breathtaking. Hardly a day goes by without reports of new technology trials, innovations, and business models shaking up markets and supply chains. With so much change what will our future look like?
Consumer demand is shaping products and services across the globe. Increasing requirements for greener options, faster deliveries, and easier returns are market drivers. Operating a high-performance supply chain in this challenging environment is harder than ever before. 
Digitization has become a foundation for establishing competitive supply chain networks to meet demand, but we still see businesses struggling to catch up. 

And there is also an increasingly challenging legal framework to comply with – by all kinds of regulating bodies across the globe. These aim to ensure product safety, fair trade, and compliance with fast-changing international tariff and sanction regimes around the world. Of course, this includes regulations and global standards under development, such as for drones or 3D printing. Governing bodies struggle to launch new laws as new products and services enter global markets. 

All supply chain partners from manufacturing to distribution and final-mile are acutely aware of today's challenges. So, if we were to skip ahead, where would we stand?  Where will the current transformation lead us? Let's look at some central areas of supply chain logistics with a high economic impact. 
Smart future: transportation and distribution
Moving and storing physical goods throughout their lifecycle in the value chain has always been a cost factor in supply chains. With various borders to cross, and many parties involved and an increasingly global customer base, margins are constantly eroding. Transport is expensive, with more than half its costs accounted for by staff, particularly drivers, followed by fuel costs. 
And it will remain a key cost component in the future, even considering possible shifts due to changing manufacturing processes – for example, moving more raw materials than finished products across the globe as a possible consequence of more established and advanced 3D printing production.

To bring costs down we are already seeing more integrated solutions in use to streamline the collaboration between shippers and carriers – from order to delivery of goods and from invoicing to payment of services. Other improvements include better route-planning and fleet management, more cooperation with other dealers or suppliers, and in-and outsourcing measures. 
This move to the autonomous world – once incorporated into respective national legislation – will not make all lines of manual work dispensable. But rather than operating individual equipment such as trucks or forklifts, entire fleets will be remotely controlled and managed by people in future. Human interaction will initially evolve from the physical handling of equipment and materials to developing, operating, and maintaining involved hardware and software. 

In this environment, the increasing deployment of artificial intelligence (AI) plays an important role. Used for accurate capacity planning and demand forecasting, it will enable businesses of the future to be much more efficient and proactive in their supply chains. Predictive analytics solutions will help them to provide just the right number of delivery vehicles and direct them to the locations where demand is expected, helping to further reduce operational costs.

AI will also be used to safeguard against risk more comprehensively. Supply chain leaders already monitor social media posts to identify potential disruptions, and as developments in this area progress, advanced machine learning and language processing tools will become even more powerful to help identify potential access issues, changing demand, material shortages, and supplier status.
Red light for non-green: environmental impacts
Sustainability is already a key driver for change in supply chains now, but it will significantly move up on the priority list. While the current focus is on reducing CO2 emissions, ongoing efforts will need to ramp up and also cater for more flexibility to adopt new standards as further environmental impacts come to light. Emissions from sulphur hexafluoride (used widely in the UK for fire safety), for example, have reached alarming levels that are likely to prompt new official control frameworks in future. 
Fortunately for supply chain operators, this trend coincides with consumers' increasingly "green mind set", which will allow them to generate win-win synergies across transportation and distribution networks. The right approach will lower costs, meet customer demand, and reduce emissions at the same time.

To meet the objective, we will see more providers offering delivery options directly linked to their economic and sustainability impact. "Green slots" for deliveries at lower prices will become the norm – a requirement rather than a "nice to have". This will also allow supply chain operators to further pool resources, consolidate transports, and minimize inventory.

The prioritization of sustainability in supply chains is also giving a new boost to paperless processes in global transportation. The piles of paper that still accompany global goods movements today are a significant burden for businesses, transport operators, public authorities, and the environment. The change from paper to digital across all modes of transport and sectors has already kicked off some time ago, but we are still far away from "paperless" at all points of the value chain, particularly when crossing borders.

Recognizing the urgent need to push this development forward, the European Commission adopted a proposal for a regulation on electronic freight transport information in May 2019, which aims to provide for a fully digital and harmonized environment for information exchange between transport operators and authorities.

That's it?
No, of course not. This was a tiny glimpse at some of the many things to come – all subject to dynamic developments as we go along. And it's important to bear in mind that any of these ambitious changes throughout modern supply chain networks will only be possible alongside the development and advancement of global nations' infrastructures, energy supplies, and educational systems. Let's keep an eye on things.