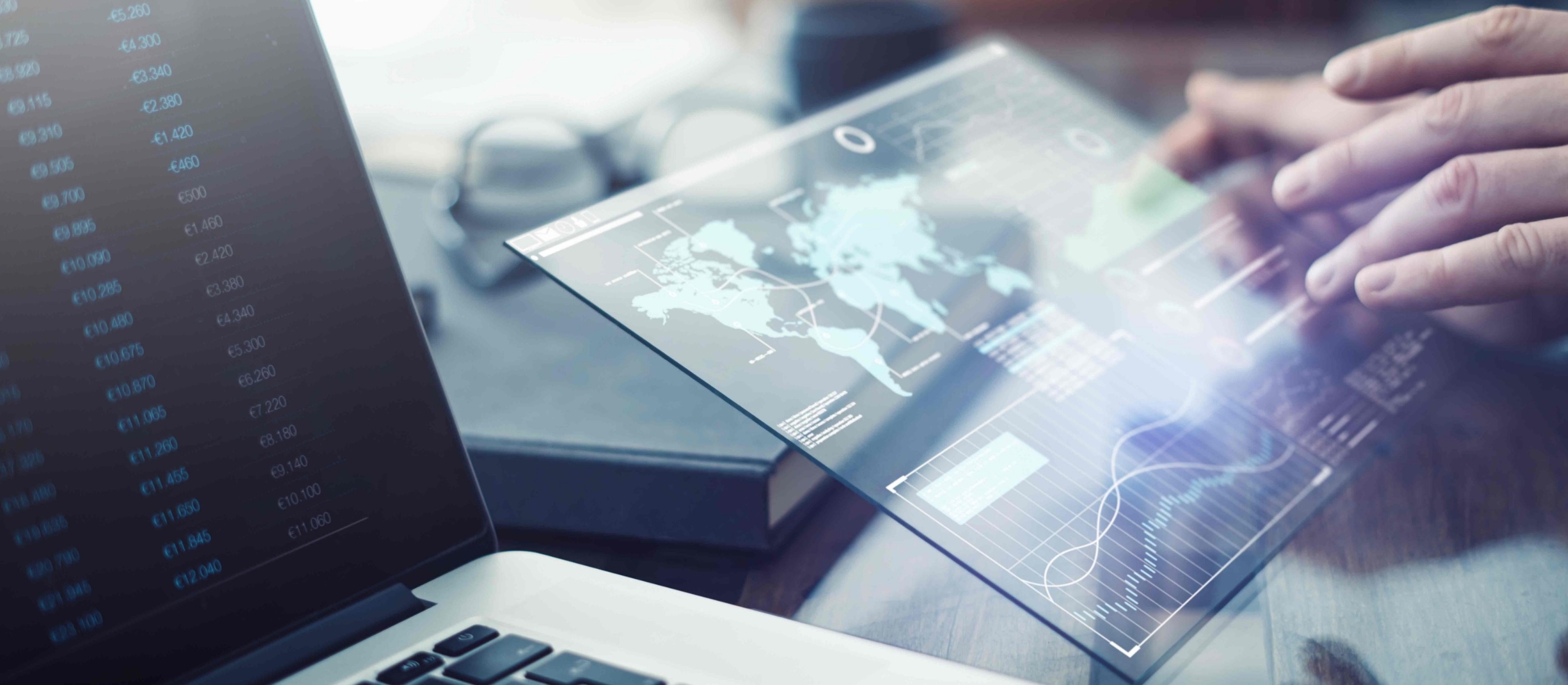 How AEB can help
Dutch declarations take digital leap
A new customs declaration system in the Netherlands requires adjustments in customs software and logistic processes.
Michiel Sengers 14.07.2019
The new customs declarations system, 'DMS' in short,' is planned to go live in Q1 2020 . 

The system replaces the current AGS as well as the current practice for periodic declarations (GPA/SPA) and the existing procedures for placing goods in bonded warehouse (douane-entrepot) and under inward processing / temporary admission (actieve veredeling/tijdelijke invoer). 
At AEB, where we specialize in customs solutions, we have started preparations for this transition. Part of this is a new bonded warehouse solution, which is fully equipped with DMS.
Sometimes it is better to build a completely new system than to adapt the old one. That is why Dutch customs is currently working hard on a new system for customs declarations. 
The development of this system is a consequence of the Union's Customs Code, which has been in force since 1 May 2016. It lays down how all declaration data within the European Customs Union are to be exchanged digitally with the customs authorities and the authorities in Brussels from now on. 
Depending on the authorization, companies will have until 30 June 2021 or 31 December 2022 to prepare for this and to adapt their systems, processes and procedures. Anyone who is not ready on time runs an additional risk of problems in the supply chain.
At AEB, our software offers intuitive, step-by-step guidance through the entire process of declaring your imports. And our export filing solution automates and accelerates your export processes – a scalable solution that helps new exporters and seasoned professionals alike.
The switch to DMS means that the specifications for messaging have to be adapted. The amended message specifications are now known in draft form and are now being discussed with the suppliers of customs software.

Even more changes have been made, for example with regard to the processing of audit findings. Until now, customs have always 'corrected' the declaration, but soon the declarant will have to make the corrections himself. 
The declarant will receive a message about this with the audit findings of the customs authorities. Goods are not released until the corrected declaration has been fully processed by customs.
The changes are greatest for the EEIR-permit holders ( in Dutch: 'Inschrijving in de administratie van de aangever (IIAA)' or 'registration in the administration of the declarant' in English). These include companies with a bonded warehouse, which usually collect their declarations and send them once a month via the Automated Periodic Declaration (GPA) or the Written Periodic Declaration (SPA). 
This possibility will disappear on 1 July 2021. Companies that use the GPA or SPA are obliged to use DMS from that moment on.
The companies to which this applies will soon have a choice of 2 scenarios:
A: Normal procedure with pre-declaration. 

In this case, the company uses the normal declaration procedure in DMS. The 'registration in the declarant's records' permit is no longer required for this purpose.

The declaration may be made in advance and/or incompletely, which is an action with which the goods have also been presented at the same time. It is therefore no longer necessary to send a separate application message when they leave the bonded warehouse. If the goods have not been selected for inspection, the declarant will receive permission to remove them within a few seconds. If a check is necessary, the declarant will receive this message after a customs official has released the goods. 

The need for verification is determined on the basis of risk analysis. AEO-certified companies receive a standard reduction of 50 percent in the number of physical checks. Will the customs authorities soon also need the stock balances, which is now part of the automated periodic declaration (GPA)? Customs will discuss this with the companies. 

Customs would like to continue to receive stock movements, also from companies that choose the normal procedure and do not need a license. Customs can use this information to monitor, adjust and support inspections.


B: IIAA license with real-time supplementary declaration. 

A company that opts for this scenario needs a 'registration in the administration of the declarant' (IIAA) permit and has to submit additional declarations in real time. In concrete terms, this means that when entering goods in the software system, the company must include all the data required for a declaration in the normal procedure. 

As soon as the goods have been booked, a supplementary declaration is automatically sent in real-time to DMS. These declarants do not have to expect any disruptions in the flow of goods as a result of inspections, unless it concerns controlled goods that are subject to mandatory checks. Generic customs supervision - as currently applied - is sufficient for all other goods.
The existing procedures for placing goods in a bonded warehouse and under inward processing / temporary admission will also disappear. Businesses using these procedures will soon be able to choose from several procedures similar to those for the GPA and SPA.  
In short, they can opt for the normal procedure with the possibility of physical checks, but also for more sophisticated procedures that require an IIAA-authorisation. Which scenario a company chooses depends on its own possibilities and preferences. It is also possible to have several scenarios for different goods next to each other.