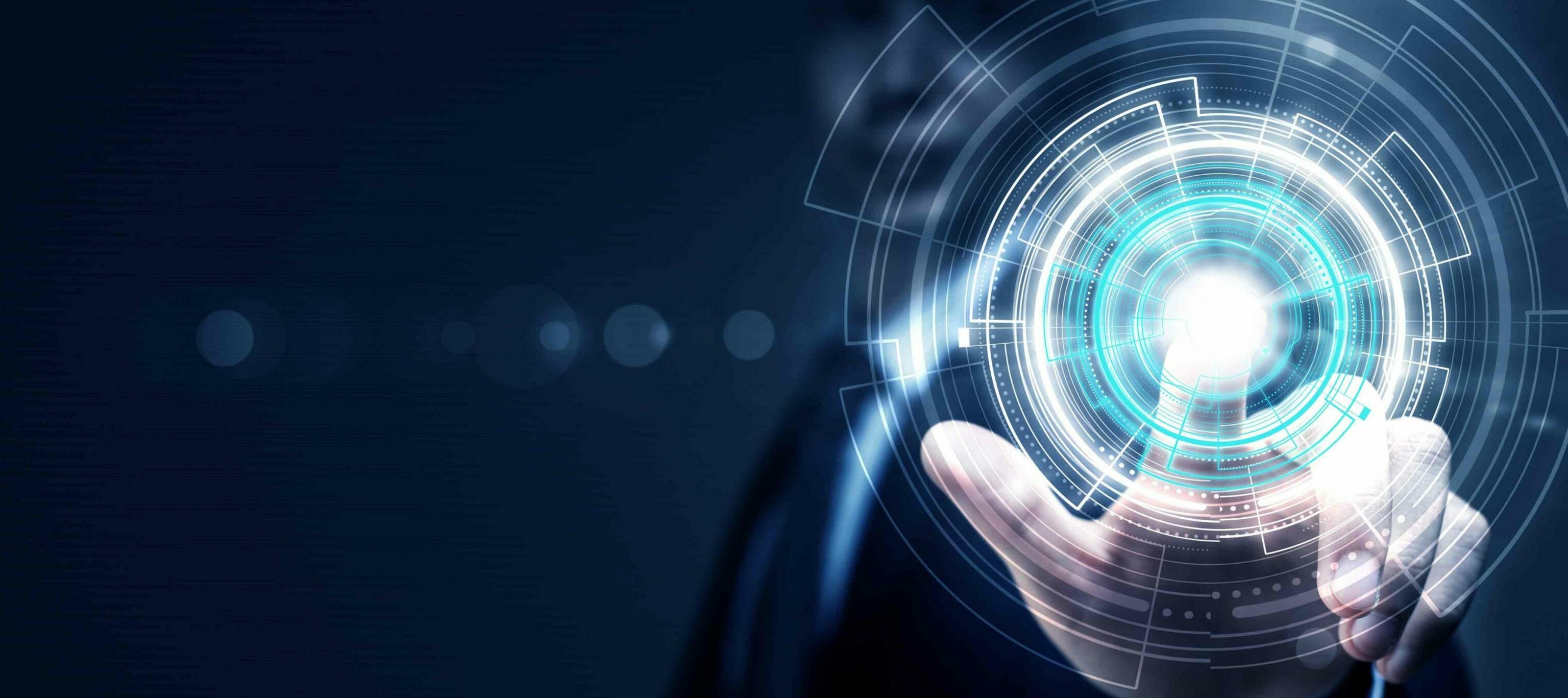 the revolution will be digital
Digital transformation: Finding the right project
Logistics is on the verge of a digital transformation. But how can we identify the most promising projects? And how can they be measured? Some insight from AEB.
The digital revolution has the potential to boost revenue and productivity or cut costs in many areas of logistics. 
But developing digital strategies and integrating them into day-to-day operations is hardly a trivial undertaking. Sometimes you need to move forward and experiment – especially when it comes to new technology.

That can mean launching new projects, gathering experience, taking stock, and drawing conclusions. And even when projects fail, the lessons learned are vital to ensuring that the next, perhaps more important project fares better.
"Digital technology opens the door to diverse, ground-breaking opportunities in logistics and even new business models, and that insight did not begin with Amazon," notes Dr. Marc Pisoke, Head of Logistics & Travel at the management consulting firm of Horváth & Partners.
And yet, many companies struggle to identify which project can yield the greatest benefit and should therefore be prioritized. Dr. Pisoke recommends first defining what you hope to achieve with an investment in digital technology. "That means laying out specific, clearly defined objectives and focusing on the essentials." 
Digitalizing logistics processes? Choose the right software tools.
Looking for reliable, efficient IT support for your global trade and logistics processes? AEB is your experienced specialist for supply chain solutions – offering proven, scalable cloud-based software. 
Export Management supports you with customs management in many countries
Import Management offers customized support for the entire import process.
Trade Compliance Management covers all the main elements of export controls – screening for business partners, country embargoes, and critical goods.
And Supply Chain Collaboration helps you tap into this potential by working together with all your supply chain partners.

Dr. Pisoke  recommends looking at things from multiple perspectives. Digital transformation projects and strategies can be viewed by the impact they have on factors such as finances, customers, processes, and potential. A strategy map can help highlight the primary objectives and the cause-and-effect relationship between the various perspectives.
A strategy map is laid out much like a "balanced scorecard" used to measure, document, and manage a company's activities as they relate to the company vision and strategy. Small and medium-sized businesses in particular can more easily deploy strategy maps to chart their own course, as they are simple in structure.
The following simplified example illustrates how a strategy map could be designed:
A company that wanted to begin using ERP software to manage enterprise resources such as capital, employees, and supplies could, for example, define "visibility across global processes" or a "uniform system environment" as objectives for achieving the company's potential.
Building upon this, the objectives under "processes" could be to streamline the corresponding processes or reduce the number of interfaces. This in turn would make it possible with regard to the "customers" (as the next step) to access data more quickly. 
These objectives then lay the groundwork for making the company more efficient and thereby lowering costs or increasing revenue: the top-level objectives defined under "finances" on the strategy map. 
Objectives such as speed, adherence to deadlines, or a defined level of quality could also be objectives under the "customers" category. "All strategic and operational issues can be mapped in this way," says Pisoke.
The strategy map can then be used to define the key performance indicators (KPIs) that in turn make it possible to track both progress and objectives as clearly and reliably as possible. This is the basis for determining which measures must be taken to achieve or implement the objective. KPIs for the customer perspective might be revenue per customer, order frequency, or price increases achieved.
Dr. Pisoke points out that everything must be broken down into individual steps so that the timeline and content of the transactions can be measured: return on sales, cost reduction, transport cost savings, costs per employee, or customer satisfaction (in percent).
"We often spend days with customers to discuss and define detailed strategic issues. This lets us establish the proper framework. Digital transformation is no small matter, after all. It must be cleanly embedded in the strategy," says Pisoke.
He points to the daunting challenge of then successfully implementing the defined strategy in the company's day-to-day business and achieving the desired effects. Even as digital transformation and automation projects unfold, it's critical that the company's existing processes continue to run smoothly.
"Fix your basics first" is the approach Pisoke recommends: Don't try to do everything all at once. Only then can you start thinking about the possibilities that digital technology could bring. "Experience shows that otherwise, such projects tend to end in chaos," he cautions.
Anyone hoping to effect change in a company must also get employees involved early on and keep them in the loop. 
"This is about change and communication – about removing the fear that employees have of possible changes," Pisoke emphasizes. It's critical, he adds, that all employees – from the manager in charge to the dispatchers to the warehouse workers – know what the strategy means for their day-to-day work and what role they play in the implementation.
"They must be able to understand the strategy, which is why it should be expressed as simply as possible," Pisoke says. Also, successes or added value should be apparent to everyone. Only then is it time to consider which KPIs to use in measuring the success of such projects.